Hello everyone, hope you are enjoying your Saturday, it is snow day in Quebec city. The landscape is slowly turning white and that puts me in the Christmas spirit, which is perfect for the occasion, as it is time to announce the winner to my little giveaway of a Christmas ornament.
Bonjour tout le monde, j'espère que vous passez un bon samedi. C'est jour de neige sur Québec, le paysage vire lentement au blanc et je sens l'esprit des fêtes m'envahir. Le moment est bien choisi, puisqu'il est temps d'annoncer le nom de la personne qui remporte mon petit prix, une décoration pour l'arbre de Noël.
I received lots of great comments and enjoyed reading them very much. I learned great things about Christmas ornaments too, and from the comments I made a little research on Etsy and found a selection of beautiful ornaments that I would love to add to my own Christmas tree. As I thought some of you might also be interested in these finds, here are my favorites, with links to the Etsy seller where I found them.
J'ai reçu tout plein de commentaires très intéressants à lire, et j'ai aussi beaucoup appris sur les décorations de Noël. À partir de vos commentaires, j'ai fait quelques recherches sur Etsy et j'y ai trouvé une sélection de superbes décorations que j'aimerais bien pouvoir ajouter à mon arbre de Noël. Et comme j'ai pensé que vous seriez aussi intéressés par mes trouvailles, en voici mes préférées, avec les liens vers les boutiques Etsy ou je les ai trouvées.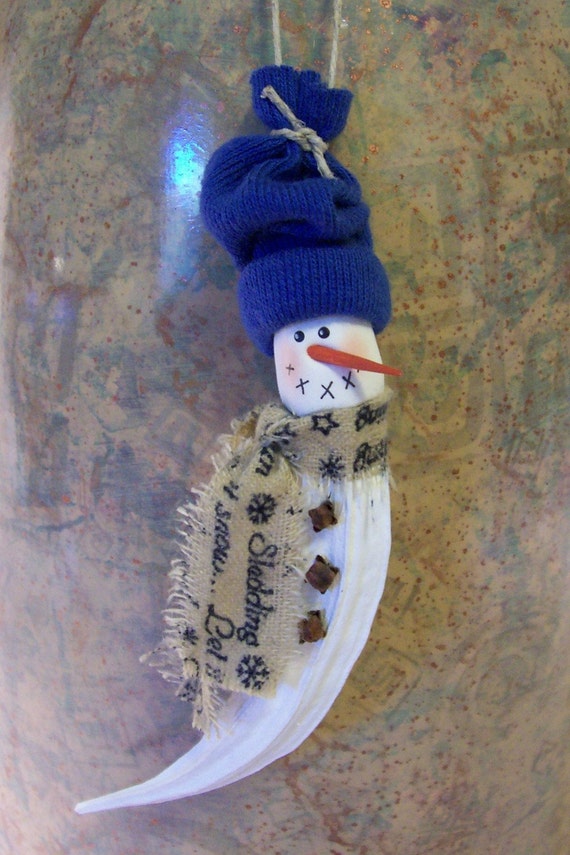 I had no idea that okra pods were used to make ornaments,
but this is what this cute snowman is made of .
Je ne savais pas qu'on utilisais les fruits du gombo pour
en faire des décorations, et pourtant ce petit bonhomme
de neige en est la preuve.
Source: Homespun Spirit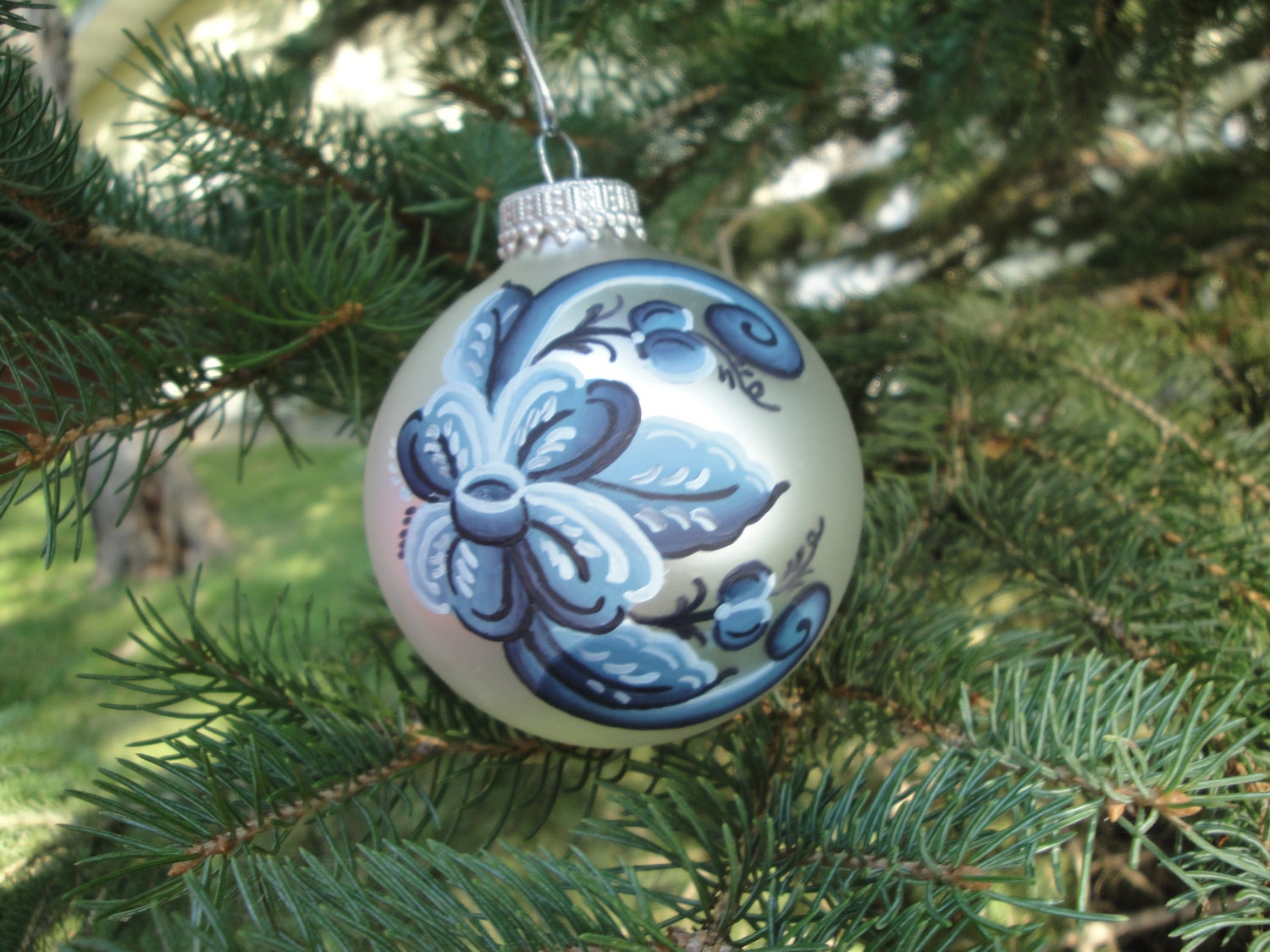 Norvegian painting on a Christmas ornament is just stunning.
Une peinture norvégienne sur une boule de Noël est tout simplement superbe.
Source: craftswithgramma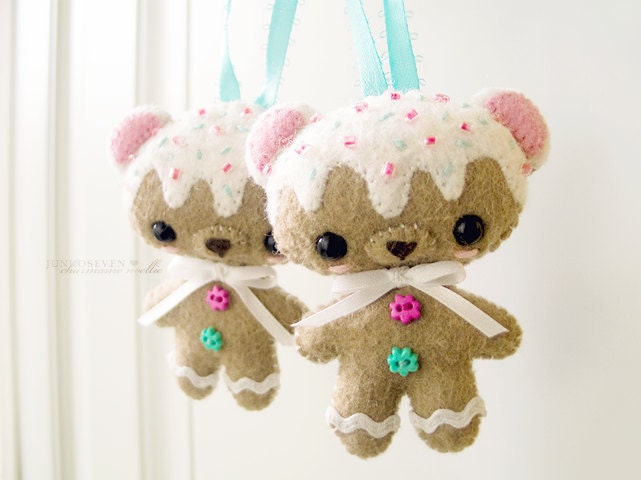 Gingerbread cookies never get cuter than this felt version.
Les biscuits en pain d'épice n'ont jamais été aussi adorables
que cette version en feutre.
Source: junkoseven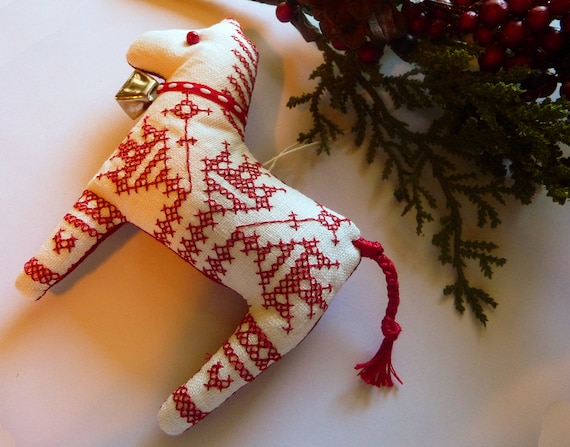 Great combination of cross-stitch and traditional Swedish dala horse.
Point de croix et cheval dala traditionnel suédois: une combinaison gagnante.
Source: CherieWheeler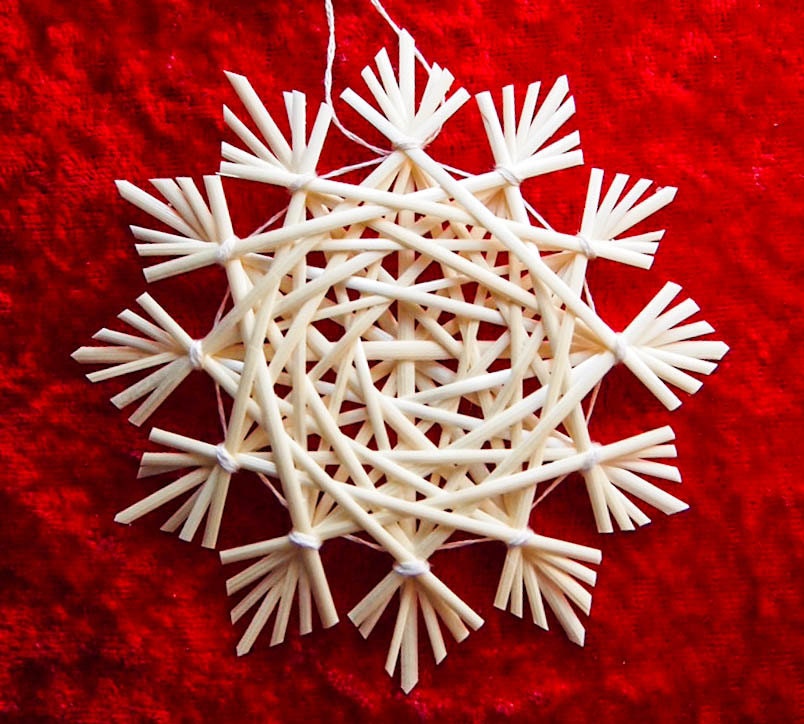 Traditional German straw stars are real works of art!
Les étoiles traditionnelles allemandes en paille sont de véritables oeuvres d'art!
Source: RedRowanDesigns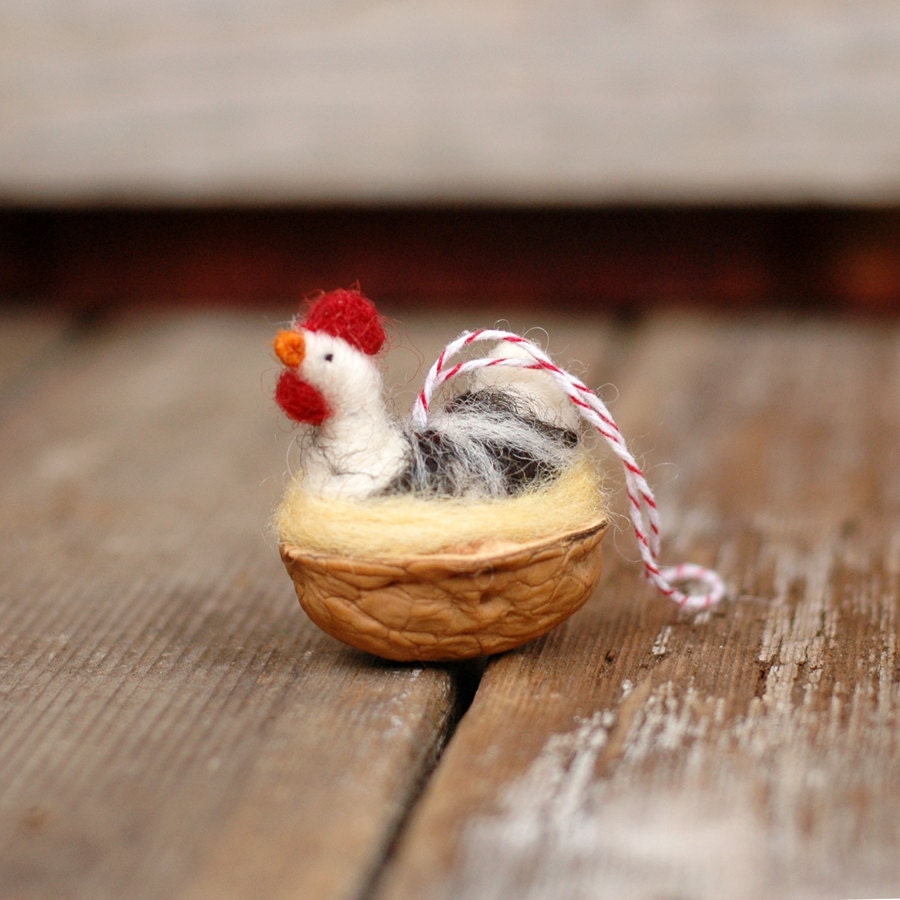 I just love this little chicken, all snug in her walnut nest.
J'adore cette petite poule, bien confortable dans son nid en coquille de noix.
Source: BossysFeltworks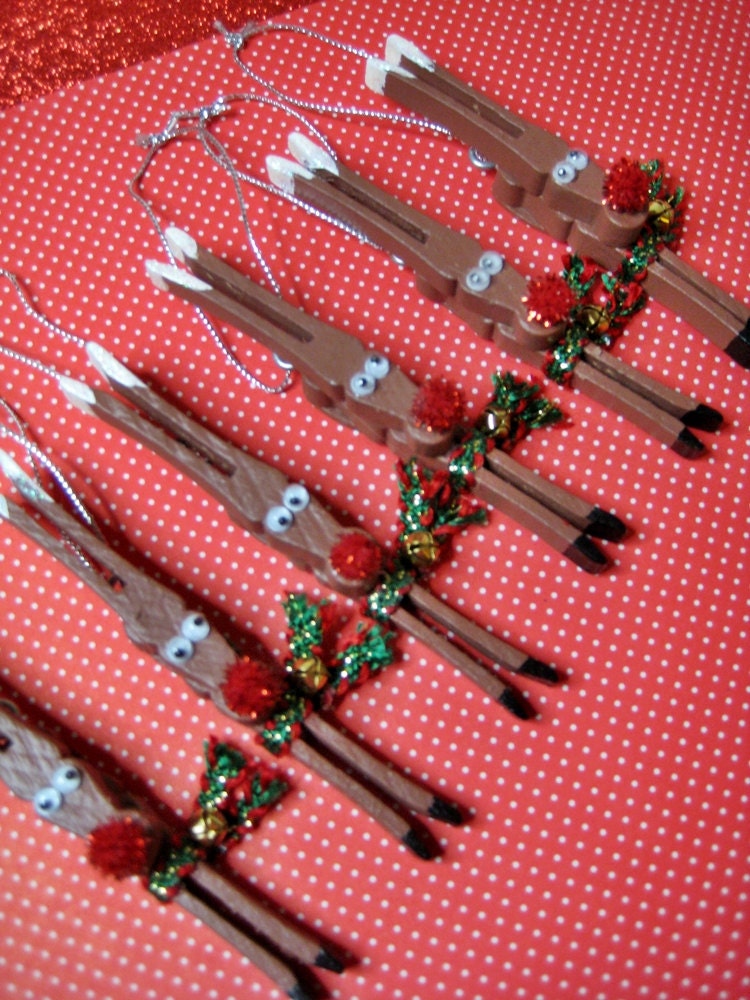 Apparently these are a great classic, but they are new to me.
I actually want to make some myself, they look like a lot of fun to make.
Apparamment, ces petits rennes sont un classique, mais je n'en
avais jamais vu. Ils ont l'air amusant à fabriquer.
Source: stellakatie
And now, let's get to the winner of my giveaway. Mr. Random Number Generator has chosen...
Et maintenant, ce que vous attendez tous et toutes, la gagnante de mon petit tirage, telle que choisie par Monsieur Random Number Generator...
Number 47: